Description
Hampshire Artificial Grass
Hampshire Artificial Grass boasts a long, bushy pile comprised of fresh, summery greens and browns to create the perfect summer's lawn!
Named after the lush, green landscape of Hampshire. Our Hampshire artificial grass is perfect for those that prefer a more natural, traditional looking Artificial Lawn.
Being a 36mm pile height artificial grass, our Hampshire fake turf achieves a wholesome, healthy appearance.
Hampshire features "brown bits" to a create more a realistic appearance. This brown thatch looks like dead or dying grass, just like real lawns have!
Like all of our Artificial Grass, Hampshire is backed on latex/bitumen for a flexible, durable base. It comes pre-punched with drainage holes to prevent puddling and standing water issues.
Hampshire, like all our artificial grass that's manufactured in Europe, is perfectly safe for children and pets. It's free of lead and cadmium and is treated to be stain resistent for those inevitable mishaps!
For a darker, springier grass, check out our Harrogate 36mm
Key Features:
Pile Height: 36mm
Pile Weight: 2900gsm
2m and 4m widths available
Drainage Holes
Pet + Child friendly
UV Stabilised
EU made
You may also like…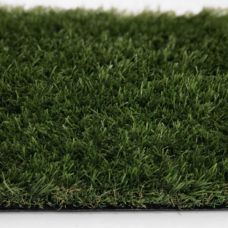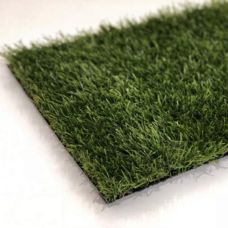 £

18.00 sq m
Harrogate 36mm
£

18.00 sq m
Lavish yet rustic looking. Harrogate is our bounciest grass and will spring right back into place after every sunbathe!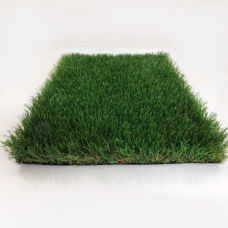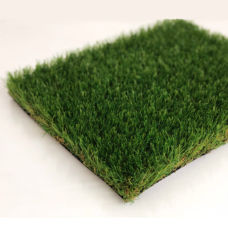 £

24.00 sq m
Cheshire 38mm
£

24.00 sq m
With its highly organic colouring, densely layered composition and silky soft strands, Cheshire is the finest artificial grass you'll find.